I am a native Danish voice actor
– and I have been in the Voice Acting business for 30 years.
I have done commercials on radio, TV and film, documentaries, voiceovers, telephone answering messages, E-learning, and educational videos.
My voice can be young or mature, upbeat or calm. Please check my native Danish samples on the main page.
I live in Copenhagen where I have my own recording studio. You are welcome to join me over Skype while I do the voice recording.
Occasionally, I do voiceovers in English. Please take a stroll through my English samples here:
Plz check my Chanal on YouTube for more samples
My prices match the minimum rates for members of the Danish Speakers' Association Danish Voices. Please contact me for negotiating a price that match the rates for professional voice actors in your country.
Call me on my cell: +45 6085 9343
If I miss the call, plz leave a message.
Or even better, mail me at: trine@rungespeak.com
My Skype name is: trine.runge
Other activities
Last summer, I played the leading role as Inger Merete Nordentoft in the last episode of the The Danish Broadcasting Corporation TV serial Historien om Danmark.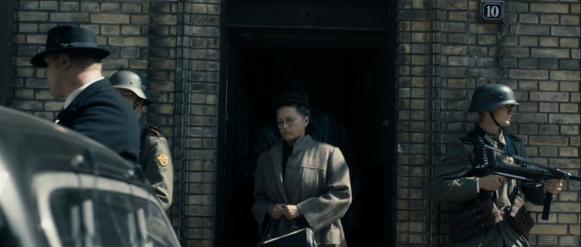 I have a MSc in IT, Software Development from the IT University of Copenhagen. This background comes in handy when I work in Cubase on my Mac, and when I do E-learning, documentary and educational voice acting.

You are also welcome to visit my other professional site actor.dk or my profile on LinkedIn.