I am a native Danish Voice Actor
– and I have been in the voice acting business for over 30 years. I have as a Danish voice actor done E-learning, IVR, commercials on radio, TV and film, documentaries, voiceovers and educational videos. In these days I do Medical and Healthcare.
I produce voice recordings in my own studio, using a RØDE NT2-A microphone, a Steinberg UR22 sound card, and Steinberg Cubase. Usually, I deliver voice recording files in WAV format, 16 or 24 bit, 44.1 kHz sample rate.
I also do voiceovers in English – with a Danish accent.
Please take a stroll through some of my English samples on my Youtube channel.
Find all my samples on Youtube here
My voice can be young or mature, upbeat or calm. Please check out my native Danish samples here
My prices match the minimum rates for members of the Danish Speakers' Association Danish Voices. Please contact me for negotiating a price that match the rates for professional voice actors in your country.
Call me on my cell: +45 6085 9343
If I miss the call, plz leave a message.
Or even better, mail me at: trine@rungespeak.com
My Skype name is: trine.runge
Beside my work as Danish Voice Actor
I can be seen in the leading role as Inger Merete Nordentoft in the last episode of the The Danish Broadcasting Corporation TV serial Historien om Danmark.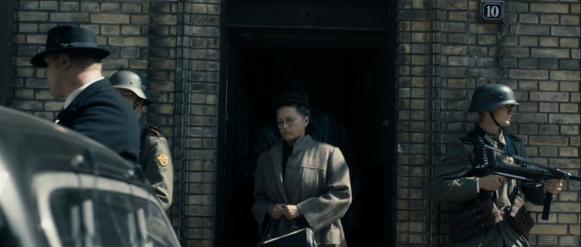 I have a MSc in IT, Software Development from the IT University of Copenhagen. This background comes in handy when I work in Cubase on my Mac, and when I do E-learning, documentary and educational voice acting.

You are very welcome to visit my official actor website trinerunge.com or my profile on LinkedIn.